100% FREE ESTIMATES FOR ALL OF CHICAGOLAND!
Our trusted team will work with you to provide construction consultation and installation services that add value to your property. We can take any construction project from initial conception to handing over the keys. We conduct business with high integrity and follow-through, understanding that we are only as valuable as our client's word.
Our executive team has an extensive dossier, directly responsible for $500 million of construction management in all facets from foundations to finishes. Our commitment to do it right the first time with a can-do attitude coincides with our commitment to on-time schedules and results-driven projects.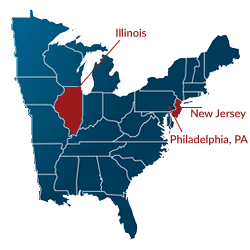 OUR CLIENT-FOCUSED PHILOSOPHY COUPLED WITH QUALITY CRAFTSMANSHIP & ATTENTION-TO-DETAIL MAKE FOR A WINNING EQUATION.
S&H Remodeling is a full-service General Contractor whose primary focus is working directly with REO Asset Management Companies (bank-owned) by providing construction rehabilitation services for their REO portfolios. S&H Remodeling operates and possesses the required licenses in numerous states and metropolitan areas, including Illinois (Chicago & Rockford Metropolitan Areas), Pennsylvania (Philadelphia Metropolitian Area), New Jersey. S&H's proven policies and procedures have enabled the company to surpass all competitors. Throughout the years, S&H has provided superior services to their clients through our industry-leading bid process and construction cycle times.
S&H Remodeling has dedicated and experienced Project Managers, a valuable core of our management team. Our industry-recognized PMs oversee all projects by devoting special attention to project costs, schedule, quality, and safety. As a result of their efforts, a majority of our projects are with repeat clients, who recommend S&H without reservation. Adhering to our client-focused philosophy, S&H PMs respect the investment properties mission and realize, we are only as valuable as our client's word. S&H Remodeling trusts that a well-built business partnership relies on strong business to business communication. Not only does S&H subscribe to this attitude, it strongly implements and expedites strong communication within their own organization and with all their clients. S&H team members are committed to their business partners.